Gaming has become one of the top industries with a market value of $173 Billion. This is huge, isn't it? Video games have always attracted people from all age groups. As a child, playing Supermario was such a craze. With the launch of 5G, cloud gaming is expected to reach new heights all over the globe. Let's find out some interesting facts about the gaming industry.
Microsoft is the biggest gaming company
Microsoft Studios/Xbox studios, founded in 1975 in the USA, is the top company with a whooping revenue of $3.74 billion. The Xbox game was a tremendous sensation that pushed them to become the highest-earning firm. It has over 23 game studios that deliver amazing games in the categories of PC and console. Xbox is planning to acquire Activision Blizzard, which is also considered a giant in the gaming world. This will expand gaming on all platforms and across the communities.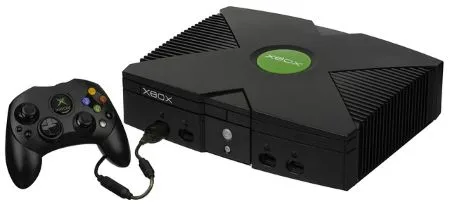 The global gaming market will reach $268.8 billion in 2025
Global gaming revenue is estimated to be 268.8 billion dollars in 2025, an increase from 178 billion dollars in 2021. Despite strong growth in the Asia-Pacific region, North America is predicted to remain the world's top gaming market. In 2025, more than 74 million U.S. dollars will be spent on in-game purchases worldwide. AR (augmented reality) and VR (virtual reality) headsets will be the key contributors to such massive growth. Metaverse will also be a critical benefactor to this.
Physicist William Higinbotham created the first video game
The first video game was formulated in 1958 by physicist William Higinbotham. It was a game of tennis, identical to the Pong game from the 1970s. It gained good popularity. However, a true video game was launched in 1967, named Magnavox Odyssey. It was created by Ralph H. Baer, also known as the father of the video game industry. This remarkable game sparked the trend of gaming in the 70s.
The Philippines holds the highest gaming penetration
Global internet audiences played video games on any device, according to a survey conducted in 2021. With a gaming penetration rate of 96.4%, the Philippines ranked first in video gaming usage. With 94.7% of respondents stating that they played video games, Thailand ranked second. The only countries with gaming reach below 72% were Ireland, Japan, and Belgium.
Google is shutting down Stadia
Stadia is a cloud gaming service of Google. It was launched in 2019 with the intent of revolutionizing the gaming experience for everyone. According to Mr. Harrison of Google, the Stadia streaming service has not gained traction with users as anticipated, so they've decided to wind it down. Stadia was supposed to be the main competitor of Microsoft's Xbox studios and Sony's PlayStation.
India's cloud gaming industry is expected to grow
Recently, 5G services rolled out in India which will ultimately benefit cloud gaming. India currently has 30 crores of people playing video games on mobile. All the internet providers, such as Vi, are on the verge of providing a powerful cloud gaming experience for their users. For efficient cloud gaming, the request and response times of the network must be extremely short. This is where 5G differs significantly from its predecessors. As opposed to 4G, which has a latency range of 30 ms to 100 ms, the new network promises a very low latency of fewer than five milliseconds. This will allow cloud gaming applications to run smoothly.
NFTs are shifting the traditional paradigm of gaming
Gaming is not only limited to entertainment but also generates value for users, thanks to blockchain technology. We have already emphasized the importance of cryptocurrency and how NFTs (non-fungible tokens) are used. Due to NFTs, users can convert their in-game rewards into real money, making it an upcoming niche for money-making. People can save their purchases or resell them to other users. It has been reported that many Filipino gamers earn between $200 and $1,000 a month. 
These blockchain-gaming platforms are a crucial aspect of gaming from the future perspective.
The VR headset market is expected to reach $57.65 Billion till 2030
Many people can enjoy 3D games with virtual reality headsets. It is also desirable for watching and listening to great movies. As virtual reality headsets are in high demand, many firms have entered the VR market to see tremendous business outcomes. As per reports, its market is expected to be worth $57.65 billion by 2030. These headsets will enrich the whole experience.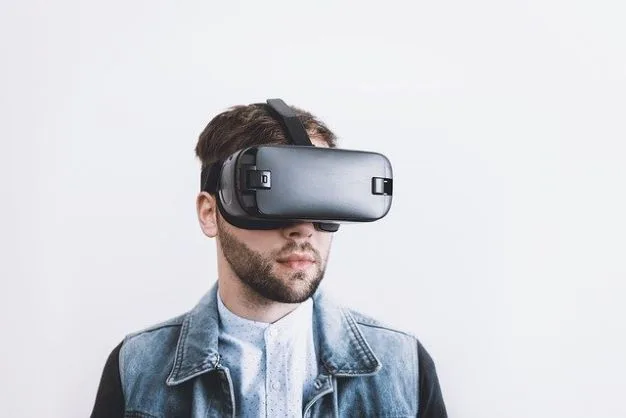 Awards ceremonies in the video game industry are typically associated with conventions, trade shows, and conferences. However, there are also standalone award shows. Additionally, many video game journalism websites organize their awards. Gaming can also be a great carrier option due to such a huge market capitalization. It will be interesting to see how the companies will transform their businesses and rule the gaming industry.