Augmented reality (AR) is a technological innovation and the next big thing in the world. Imagine touring foreign countries, exploring museums, choosing furniture before you buy it, and doing many more interesting things. All such things are possible, thanks to the excellent stream of AR.
AR is quite a new trend but has evolved rapidly in the past few years. That is why many companies or businesses are adopting AR for their projects.
Let's explore the concept, key technologies, recent advancements, and future scope of augmented reality.
What is augmented reality?
This technique integrates virtual data with the physical world through 3D modeling, registration, tracking, multimedia, intelligent interaction, and more. In short, this enhances the real physical world by using digital and visual elements.
AR began in 1968 by a Harvard professor, Ivan Sutherland. He created the first head-mounted display known as The sword of Damocles. Eventually, in the 1990s, the term augmented reality was coined by Tom Caudell.
For better understanding, consider Google Lenses, Google Maps, Snapchat filters, etc., that work with AR. Using digital data, we can improve our physical world in many ways. The augmented reality market is highly in demand due to its numerous advantages in healthcare, retail, e-commerce, and education. According to market research, it is expected to reach $88.4 billion by 2026.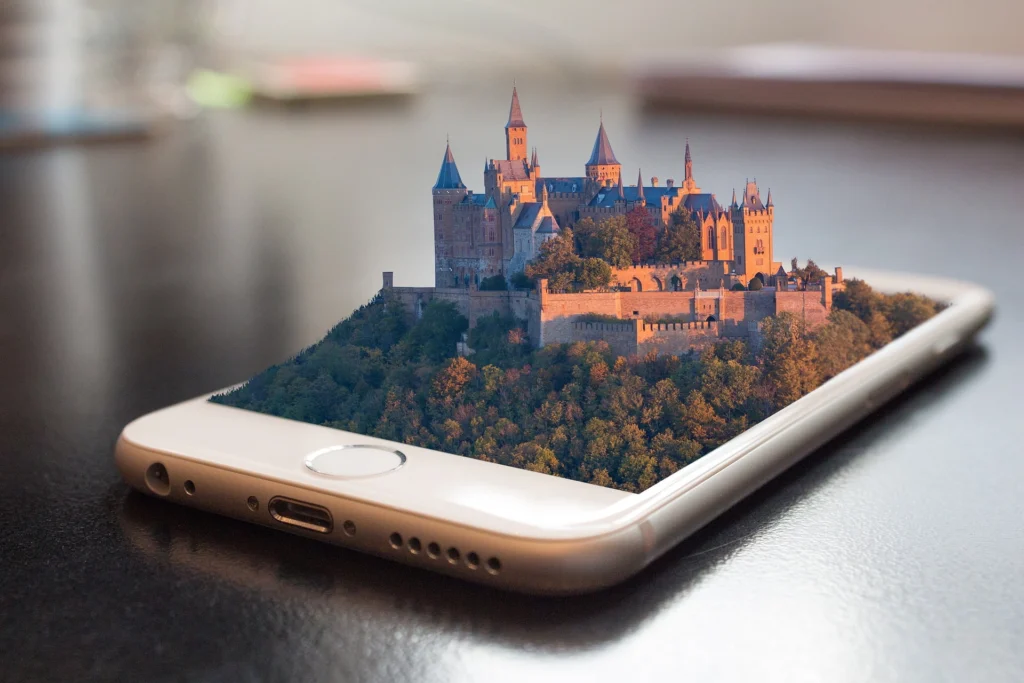 Crucial elements of AR
The core method of AR consists of 3D registration, an intelligent display, and intelligent interaction technology. These are the crucial elements required for its development.
3D registration display
This technology allows virtual images to be superimposed properly in the physical environment by following two stages. Initially, establish the connection with the model, virtual image, and the direction as well as position information of the display machine. Then, the virtual rendered image and model are projected onto the real world. 3D registration technology has several modes according to hardware tracker, computer vision, wireless network, and mixed registration technology, among which the previous two are widely known.
Intelligent display
Human minds have the ability to acquire more than 65% of intelligence through their vision. AR approach is possible due to the development of various kinds of display devices generated based on intelligent display technology. Today, there are three vital classes of display devices in the field of AR.
In 1968, professor Ivan Sutherland invented the helmet display (HMD). Its optical perspective enables computer-generated graphics and real-world scenes to be overlaid in real-time. Advanced helmet-mounted displays comprise the optical perspective and video perspective of helmet-mounted displays.
The handheld device display (the one used on smartphones), which is small and light depends heavily on augmented reality technology.
Other display devices, such as desktop displays, match the physical-world data snapped by the camera to a 3D virtual model designed by the computer.
Smart interaction
This is also called an intelligent interactive technology that connects intelligent display, 3D registration, cognitive psychology, and other domains. Smart interactions exist in several forms, such as hardware devices, position, and other information-based interactions. This results in the overlapping of the virtual data in the physical world. Additionally, it leads to interaction between digital elements and people in real time. In augmented reality, users give instructions to virtual objects, which then respond to them accordingly. This improves the user experience.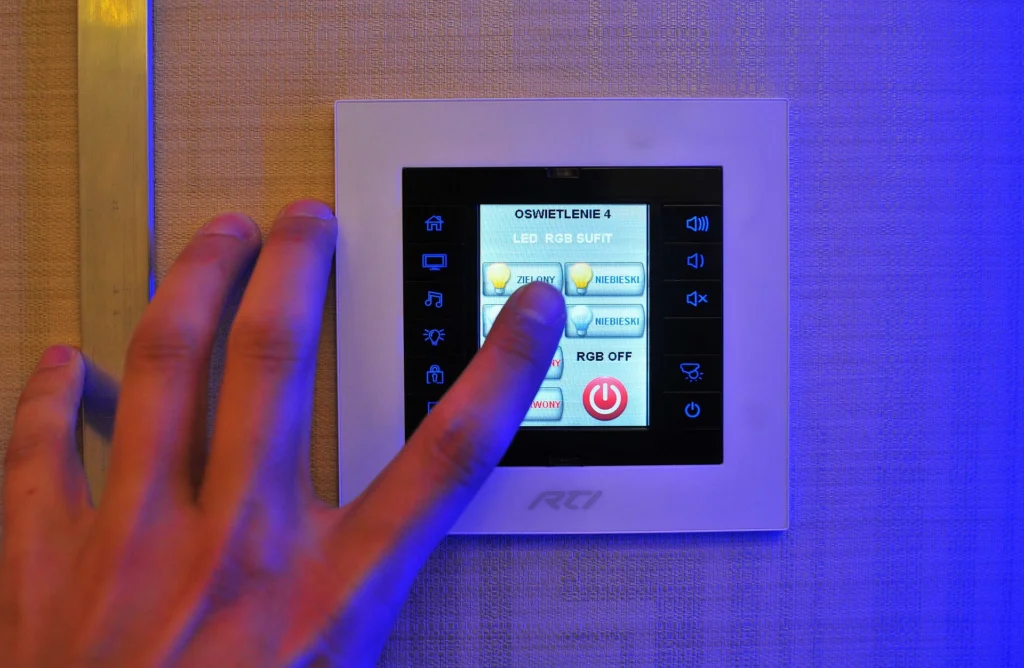 Difference between AR and VR
There is often confusion between Artificial reality and virtual reality (VR). These are two different terms with separate objectives, applications, and scopes.
Virtual reality designs fabricated surroundings and later puts a user inside the virtual world. For example, instead of playing games online, users can experience them. Immersive ventures such as smell, touch, vision, etc., are possible due to sensory inputs. VR will become more refined with the advent of technology.
Augmented reality, on the other hand, enhances the real world by adding digital elements. It enables users to hear and see things in real time that wouldn't have been possible otherwise. Overall, it adds a new interactive dimension to physical reality. 
VR gives you a virtual tour with an entire simulated environment while AR enhances physical space with digital elements.
Now, let us study their difference according to various applications:
VR vs AR
| | |
| --- | --- |
| Virtual reality | Augmented reality |
| Places people in the virtual zone | Locates digital aspects in the real zone |
| Military applications: Simulate battles, fights, medical training, etc. | Navigation: Navigate indoor and outdoor buildings with actual tools that map routes. |
| Mental health: Confront and try to help with anxieties, traumas, and phobias. | Shopping: Allow visualization for choosing new clothes or deciding the placement of furniture. |
| Sports: Allow visualization from a player's perspective and get a feel like a stadium from the comfort of your home. | Healthcare: Offer hands-free diagnostic tools. Doctors can examine critical data about patients' health. |
| Education: Establish social connections through interactions, especially useful for special students. | Customer support: Enables technicians to provide live instructions according to 3D on-screen directions which makes the process smooth. |
Difference between VR and AR
Both technologies are growing at a fast pace. When AR and VR encounter, they form a mixed reality (MR) or metaverse. With MR, users enter into a virtual zone that takes information from the physical world.
Read more, 8 interesting facts about the gaming industry.
Pros and cons of augmented reality
Pros
Bridges the gap between the virtual and physical worlds.
Improves interactions and perceptions with real life.
Medtech: Analyses critical body functions and diagnose diseases quickly and easily.
Military: Simulates battle before the actual war thereby helping in the crucial decision-making process.
Easily accessible and smooth functioning.
Supports business activities
Education: Educates many people or students with various apps like Wikitude, Google translate, Smartify, SketchAR, Aurasma, etc.
Cons
Privacy and security concerns
Aids risky behavior
Complex functioning
Needs a high cost for creation and is hence unaffordable for small-scale organizations
Raises chances of addiction
Wearable AR gadgets pose many health issues
Popular AR apps
IKEA Place
This AR app specializes in home decor and is available for iPhone and Android. You can utilize this app to figure out which items fit best in your house, considering the layout of the entire home.
GIPHY world
This app turns photos and videos into 3D visuals Using animated GIFs and AR. Social media users can make product photos more captivating by animating and adding graphics.
Snapchat
Snapchat is indeed a famous app for its younger user base, cool effects, and self-destructing messages. The wacky-face filters demonstrate AR at work. Creating a Snapchat presence and investing in branded Snapchat filters are ways for brands to integrate Snapchat marketing and augmented reality into their marketing strategy.
YouCam Makeup
Customers can test makeup from tons of major brands with AR technology through YouCam.
Augment
Augment allows e-commerce store owners to create augmented images of their products using the app. Specifically, it's useful for managing field sales such as pop-up shops, farmers' markets, event sales, and other temporary physical retail endeavors.
Amikasa
Amikasa is an AR app for house furnishings that is available on iOS. It collects products across the web so shoppers can create a cohesive room without visiting multiple websites.
Future scope of Augmented reality
As of today, none of the existing systems offer users a truly immersive, boundless experience. There are many systems without a large field of view (FOV), low screen resolutions, low brightness, short battery lives, and lacking 3D sensing capabilities We'll have to wait for more than five years to see genuine AR/VR applications that are unrestricted.
Future virtual and augmented reality technologies will combine into tethered systems and standalone units. Tethered systems will feature a head-mounted unit and a wire attached to the processor. Standalone units will contain all systems – from display to processing – and can be worn as wearables. Manufacturing companies are already mixing standalone units with tethered ones to meet these trends.
As AR/VR technology advances, we will see a variety of personalized, accessible, and well-designed experiences. AR glasses with LTE capabilities might be an alternative to smartphones in the coming years. The electronics revolution will take on a whole new form factor thanks to improved immersive technology and augmented reality capabilities.