Automation is a method of building and automating machines and processes to reduce human efforts. Over the years, it has transformed numerous operations and upgraded industries, homes, and many other things.
It is the core of several technologies like Industry 4.0, power, construction, mining, business, home, logistics, etc. When combined with the latest trends, such as artificial intelligence, IoT, etc., automation can yield magical results.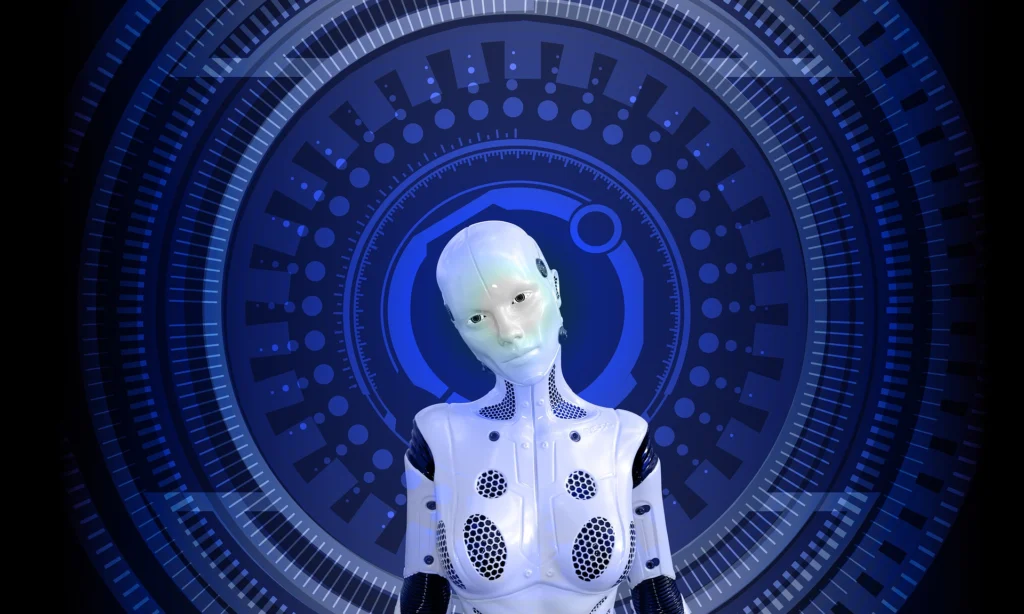 Siemens is the biggest automation company in the world
Siemens is a German MNC headquartered in Munich. This is a giant providing various automation solutions including process instrumentation, analytics, control and monitoring systems, as well as automation control software. This company caters to the requirements of different sectors such as aerospace, power, mining, chemical, cement, etc.
The total market capitalization of Siemens is 87.82 billion. In 2021, it witnessed a 12% growth in revenue amounting to 62 billion euros.
The global automation market size is expected to reach 265 billion dollars by 2025
Due to growing digitization, automation is booming. Components (Sensors, hardware, servo, motors, etc.) and industries (discrete, process, etc.) drive automation like crazy. In 2020, the global industrial automation market was worth $175 billion. Until 2025, it is projected to increase at a compound annual growth rate (CAGR) of 9%. The global market for industrial automation is estimated to reach roughly 265 billion dollars by 2025.
Technologies like digital twins and augmented reality are likely to be responsible for such a massive transition.
Robotic process automation will dominate the industry in the future
RPA is the latest trend dedicated to automating digital tasks. It is a software technology that creates, places, and controls software robots that emulate human actions digitally. It is simple to show them the desired action, and they will do the work. RPA can be the digital workforce and can carry out numerous online duties. Therefore, they have the potential to replace humans significantly as they are reliable, fast, and can deliver accurate results. The key advantages of RPA are as follows:
Better productivity
High throughput
Cost saving
Compliance improvement
Significantly reduced errors
Elevated transformation
It has gained 31% revenue growth in the year 2021. This raise was twice that of the software market. In 2022, RPA sales are likely to reach $2.9 billion. A few popular RPA tools are Power Automate, Blue Prism, Uipath, and Automation Anywhere.

An automatic flour mill was the first automatic machine in the world's history
In 1785, an American inventor named Oliver Evans developed the first automated industrial process in the form of an automatic flour mill. This mill used five instruments: conveyor belts, a hopper-boy (cooler), Archimedean screws, bucket elevators, and descenders. This invention reduced the number of workers from four to one. It was widely adopted in the United States and remained one of a kind.
The demand for Robotic professionals will rise exponentially
In this fourth revolution of technology, robotics automation will be the hot niche to make a career. According to a report by the World Economic Forum, 60% of companies are planning to employ automation and robotics. In almost every sector, the demand for robotic professionals will increase over the next century.
Job opportunities are exploding. It will be a high-paying job that will be a dream career for many individuals.
Read more, know these 11 IoT FAQs to be smarter.
Automation will be a new productivity booster
As previously mentioned, automation will automate repetitive tasks and ease human work. Some jobs are time-consuming, require intense effort, and are clerical sort of stuff. Automation software will execute all of them on behalf of humans. This will result in better productivity and high efficiency. This will generate error-free work in a faster turnaround time that will be beneficial for businesses.
A staggering 69% of India's jobs are threatened by automation
India is likely to add 160 million workforces in the upcoming 20 years. Almost 1.1 billion people will be working by 2040, making this a top priority for the country. There is a risk of financial instability in India and in large economies like China, Japan, and South Korea.
Automation will probably threaten 63 million jobs by 2040, according to reports. This is a severe threat. However, implementing the right workforce strategies will help to overcome this issue.
Flexiv has developed the coronavirus testing robot
Flexiv, a robotic company from the United States has displayed the coronavirus testing robot (RIZON robotic arm) at the World artificial intelligence conference. It is an innovative testing solution that protects health agencies from the possibility of cross-infection among their staff.
With its fully automated capabilities, the RIZON robotic arm can independently take samples from the mouth and deposit them in sterile containers. This will reduce the workload of health workers since there is no need for human-to-human interaction.
Automation impact
After World War II, the modern era of automation began. As a result of the "computer revolution" of the 1980s and the "internet revolution" of the 1990s, workers have been more automated over the past few decades. It was in the U.S. that automation began to make a significant impact on manufacturing, particularly in the automobile industry. The first industrial robots were introduced in GM's factories in the 1960s. Robots are capable of completing multiple tasks quickly and accurately, far surpassing the capabilities of humans. With little maintenance, they can run all day long.

In the coming age, automation will be a vital player in the following:
Machines are advancing their abilities that were once thought unique to humans: writing, music, natural language understanding and speech (e.g., Siri and Alexa), and, surprisingly, algorithms that make algorithms. 
Artificial intelligence-controlled tools may execute surgeries and will likely modify malfunctioning genes.
Autonomous vehicles will be capable of operating and navigating themselves without human input.
The development of 3-D printing in the consumer market will lead to the sale of cheap consumer-produced car parts and perhaps, in the future, even human organs.
Businesses prefer robots to streamline their supply chain operations.
If you are interested in learning about converting businesses into Industry 4.0, read our article on how to convert small and medium scale enterprises into Industry 4.0.