Have you ever wondered how big giants like Google, Facebook, etc. make profits, deliver valuable solutions, and maintain their position in the market? What is the secret behind their financially solid cores? Well, it all revolves around a thriving business model!
Simply put, a business model is a method of implementing a profitable business. Industries of all sizes must have a model, whether new or seasoned. Successful companies are constantly evolving to remain competitive. It requires a strong grasp of models and a thorough understanding of various aspects of business operations.
What is a business model?
The business model represents a structure of fundamental elements in a company or an organization. It covers a wide range of topics including processes, products, vision, mission, customers, strategies, policies, infrastructure, innovation, and many more. All these segments constitute a standard representation of the business.
The main objective of such a model is to grow the business, provide value to potential customers, and remain in a long-term business by implementing innovative practices. This will involve various fields such as marketing, financial management, customization, sourcing, supply chain management (SCM), etc.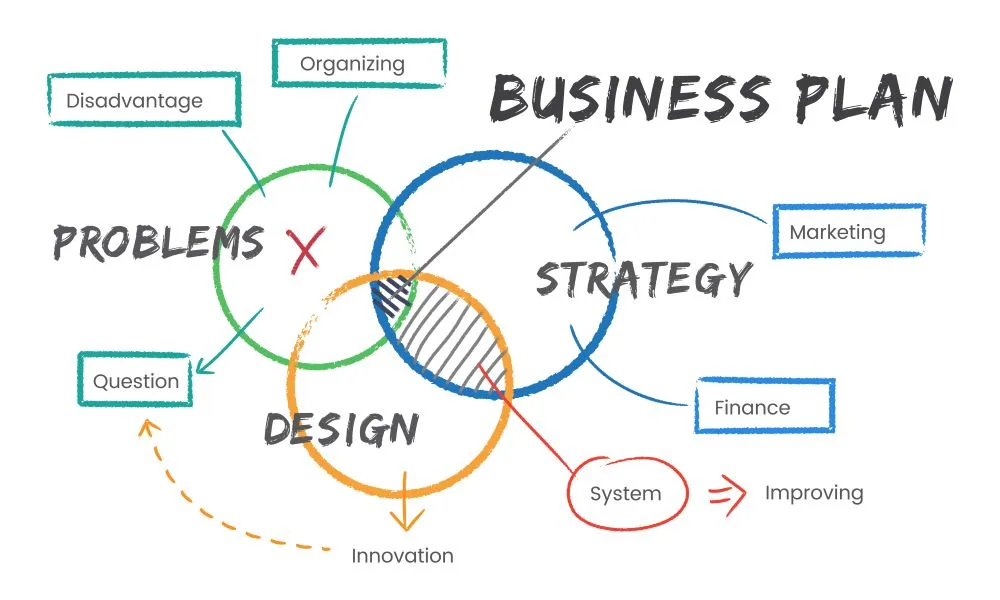 Common types of models
Many business models are available on the internet. A few are mentioned below with relevant examples:
Franchise: McDonald's, Starbucks, Domino's, etc.
Manufacturer: LG Electronics, Intel, etc.
Crowdsourcing: YouTube, Encyclopedia, Wikipedia, etc.
Freemium: LinkedIn, Skype, etc.
Subscription: Netflix, Hotstar, etc.
Top business representations
As we move forward, we will examine the most promising models that will thrive through the internet's lifespan.
Facebook
Meta, formerly known as Facebook, is a giant monopoly. Interestingly, the $120,18 B company is structured around three customer segments: users, advertisers, and developers. Let us categorize the key factors included in the business model canvas.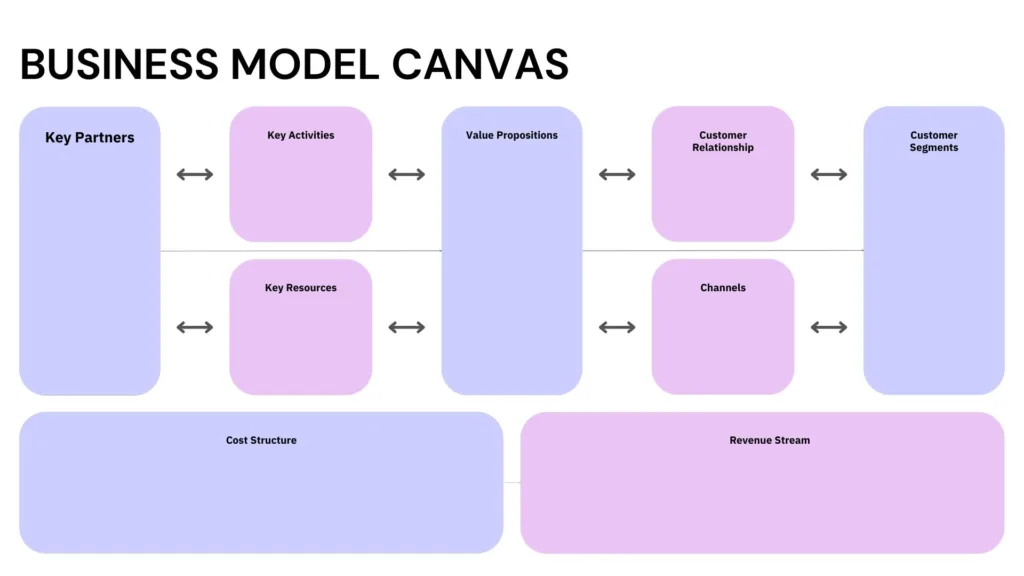 Activities
Data retention and privacy.
An acquisition like WhatsApp, Instagram, etc.
Compliance with government regulations according to different countries.
Building partnerships and expanding other operations including marketing, software development, etc.
Maintenance, development, and sustainability of the platform.
Resources
A network that provides infinite communication opportunities to various users.
Technologies and efficient employees.
The platform connects advertisers and users every day.
Partners
Content contributors including content writers, audio and video creators, etc. This scope even covers movies, gaming, news, TV, and all other forms of content.
Third-party allies such as Android, Visa, Apple, and many more.
USP (Unique selling point)
Connectivity across the globe
Smooth functioning
Chatting, brainstorming, and all forms of healthy communication
Live telecast
Channels
Internet
Applications and websites
Revenue
Advertisement revenue consists of Self campaign advertising and Engagement advertisements for brands.
Payment revenue includes sales of digital products and apps, featured ads, as well as transaction fees.
In 2020, approximately 97.9 % of Facebook's global revenue came through advertising, whereas only 2% was generated by payments and other fees.
Cost structure
Marketing and advertising
Research and development
Customer service
Content acquisition
Google
According to a statistics report, Google's revenue amounted to $256.7 billion. Behind such enormous profits lies a strong model. Here is a picture of various apps and services offered by Google.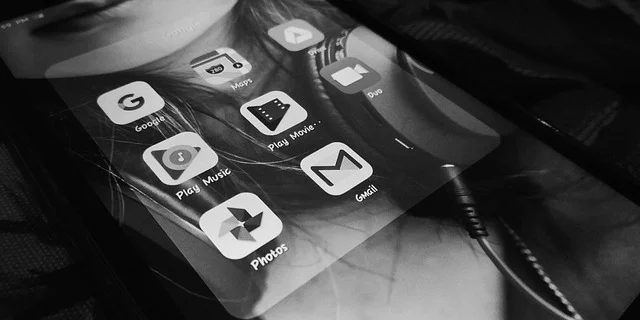 For a better understanding, we have tabulated important attributes with their corresponding elements.
Google Business Model
Partners
Users from various apps like maps, Gmail, etc.
Advertisers
Content creators
Activities
Marketing of products and services
Search improvement in terms of ranking, high-volume searches, auto-suggestions, and display of suitable data
Indexing of pages as per their content and worldwide index
Organizing millions of pages according to relevant keywords
Establishing communication between Youtube, Gmail, search engines, etc.
Resources
Android, technology infrastructure, search algorithms, and patents
USP
For Advertisers: Google ads are displayed conforming to the specific need and product, thus increasing the level of ad precision.
For users: Free largest search engine across the globe.
For content creators: Substantial revenue generation possibility through organic traffic and affiliate marketing
Channels
Google's own search engine and apps like youtube, Gmail, Maps, chrome, etc.
Revenue
Selling of products and services
Free
Advertising (out of $ 256.7 B revenue, advertising has generated over $ 209.49 B)
Subscriptions
Pay-per-click
Cost structure
Marketing and sales
Research and development
Legal and administrative operations
Traffic acquisition costs
Attributes of Google business model
AUTOMATTIC
Automattic is the company behind the most popular website WordPress. Its estimated revenue is around $318.5 M. This company is focused on creating the best software (Woocommerce, Tumblr, Longreads, etc.) for a unique internet experience.
Let's analyze its framework!
Partners

Investors
Developers
Group of products and brands (like WordPress)
Open-source community
Activities

Sales and marketing
Research and development
Software development and IT architecture
Networking and design
Resources

WordPress: The popular blogging platform
Open-source
Marketplace
Integrators
USP

They are constantly working to make the web a better place
Build software for freedom
Web hosting for free
Channels

Social media
WordPress
Website
News
Web advertising
Revenue

Freemium
VIP services
Add-ons
Subscription
Paid upgrades
Cost structure

Hosting
Operation and maintenance
Media
Taxes
Customer support
New product development
These are the critical aspects that make Automattic highly accessible to bloggers, web developers, enterprises, IT professionals, and a huge community worldwide.
Pivotal traits of a successful business
Developing a strong business model requires a good understanding of the business idea, plans, products, and services. Aside from these changes, it is also important to chart progress, define success parameters, and create value for clients.
Specify the business process
To make the business model work, you need to understand the process. First, determine the essential activities including product shipment, consultation, or service offering. Accordingly, identify the process whether it is marketing, product delivery, or product development.
Choose your audience carefully
Choosing a broad audience will not help your business to pinpoint customers who want your product or service. Instead, when developing a model, recognize two or three buyer personas with specifics. Summarize the demographics, challenges, and solutions your company will provide for each persona.
Be creative
Creativity and innovative approaches are the backbones of any business model. While designing a model, your business plan is structured on the basis of numerous hypotheses. Customers' needs will change after a certain period. Due to this fact, it is important to be creative and implement innovative strategies. This will address relative challenges and achieve customer satisfaction.
Build a concrete value concept
Your business relies on the foundation of a concrete value concept. Know what distinguishes your company from the competition? The best way to create a compelling value proposition is to determine business offerings and why it is better than your competitors. Link your value concepts to a service or product delivery system to see how you can stay relevant to customers over time.
Identify crucial business partners
Having key partners that assist your business in meeting its customer service goals is crucial to its success. Select key business partners, such as suppliers, strategic alliances, and advertising partners.
The above-mentioned measures will support you in constructing a solid business model. Experimenting with popular business models is always a smart move. This will surely craft a suitable path for your business.